mail to: mortenrognskog@gmail.com
phone:  (+47) 411 58 149
Skype id:  morten.rognskog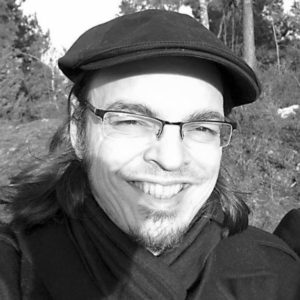 Morten Rognskog Rowanforest Music and Sound Production (ENK)
Holmliveien 12
1252 Oslo, Norway.
Org.Nr: 918090231
about Morten Rognskog:
Born in 1973 in Tromsø Norway, Morten has more than 20 years of experience with music production and composing.
He is a skillful and versatile composer, with emphasis on modern and contemporary film score styles, sound design, and the music production process from start to finish.
He started out as a sound designer and composer for radio and TV commercials in 1991, and later worked as a studio assistant and sound programmer for various recording artists and bands (the most famous one being Norwegian pop group A-ha). He spent most of the 1990s and early 2000s working as an audio engineer (recording/tracking and mixing) sound designer, songwriter, and music producer in Oslo, Norway.
In 2014, after a ten year break from professional music work, Morten started composing soundtracks for films. In addition, Morten also works with post-production sound for films.
Morten's greatest creative strength is to emphasize music and sound design as a story telling medium.
He is proficient with most industry standard audio production tools; Cubase/Nuendo, Pro Tools, Wavelab Izotope, Waves, +++ , commercial sound libraries and sound collections, In addition he has experience and knowledge with microphone and music recording & mixing techniques: vocal & voice, band, ensemble, and orchestra.
Morten speaks Norwegian and English.
He lives in Oslo, Norway, with his girlfriend and their 5 year old son.
Morten drinks a lot of coffee.